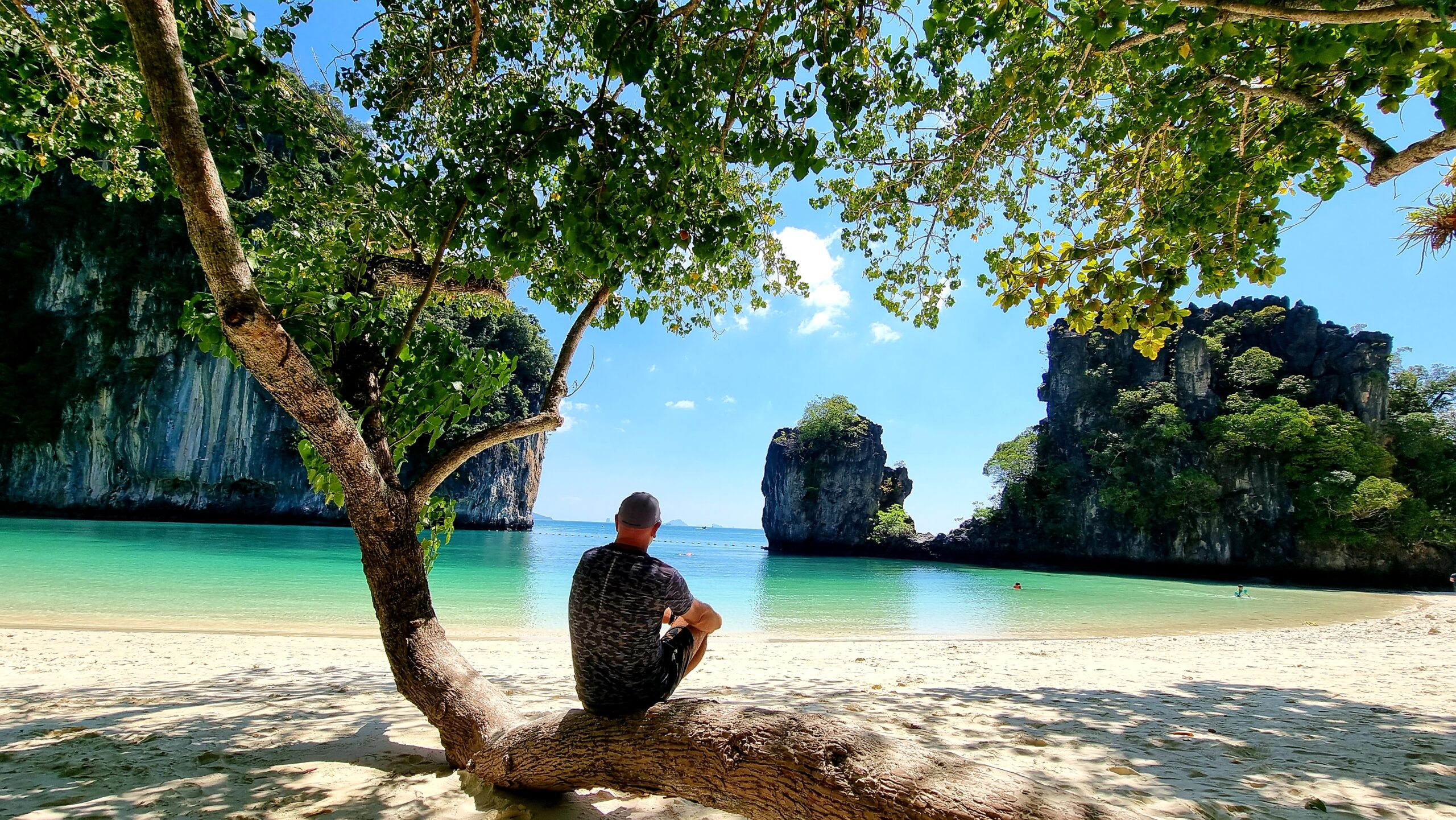 My favorite country I like to return to. Great people, beautiful nature, mountains and sea and this all together. And of course a lot of wonderful places to see.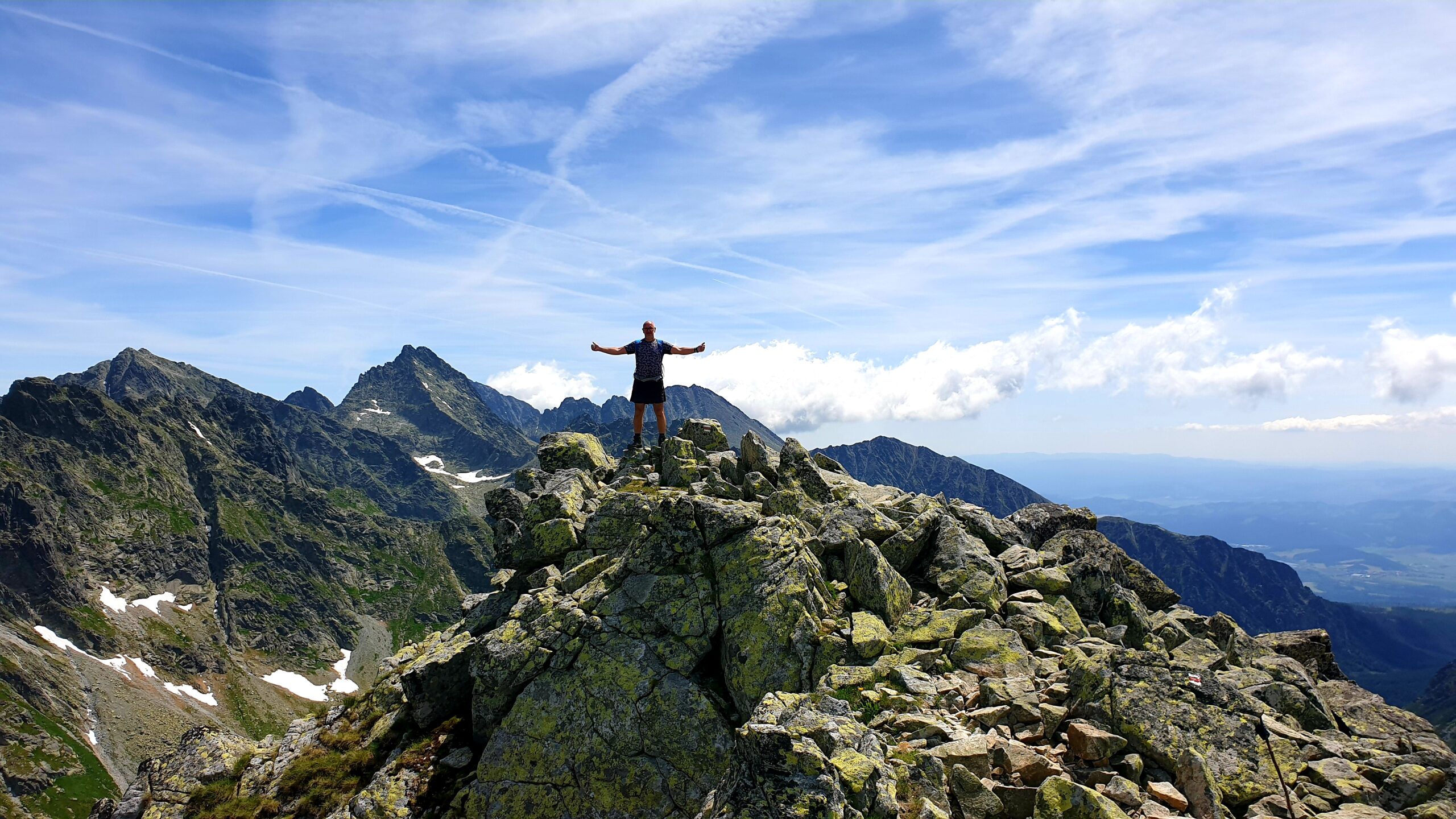 The nearest mountains and my top destination for summer tourism. Thanks to the availability, one-day hikes clearly belong to my summer program.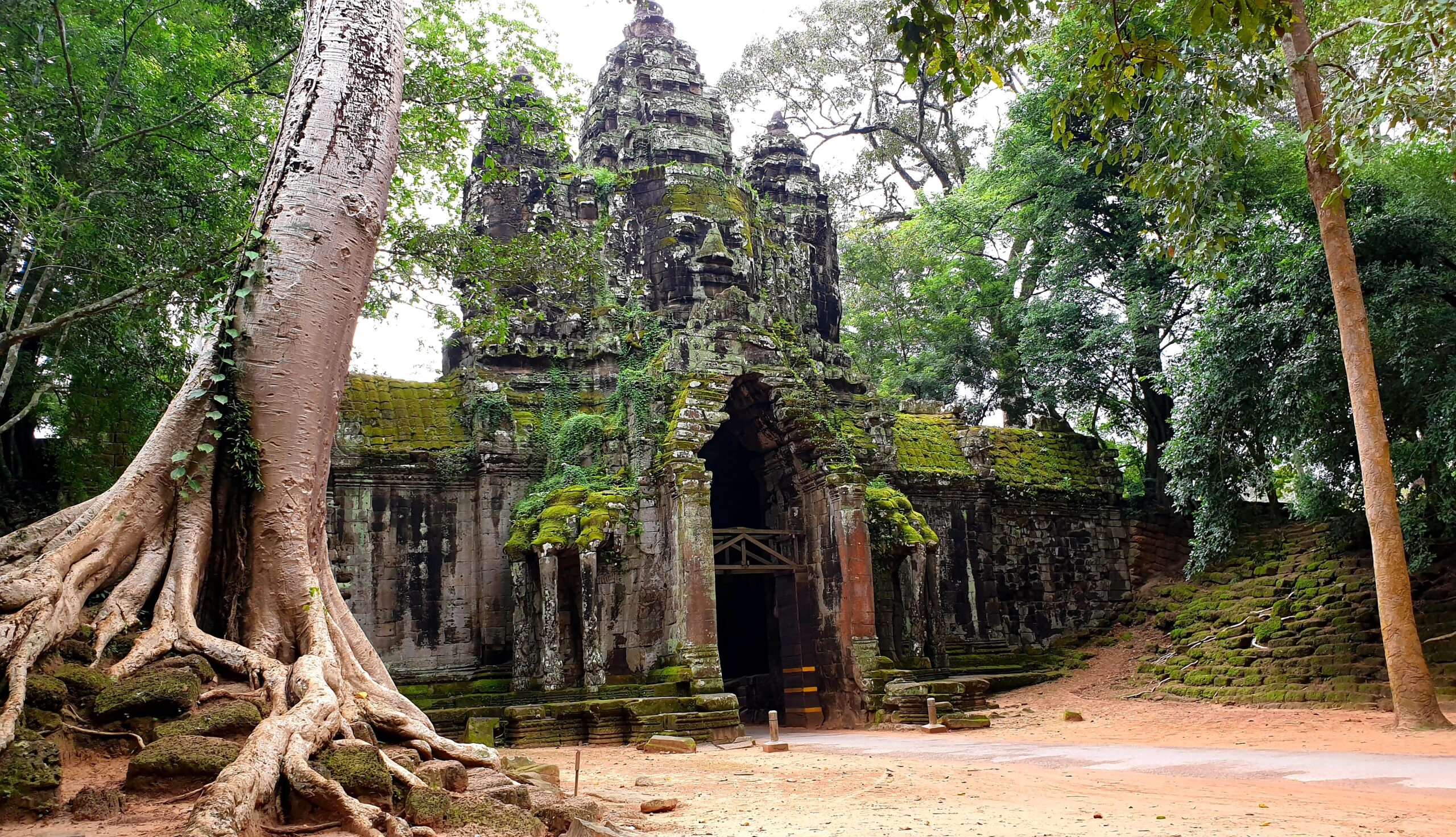 Siem Reap is the capital of the province of the same name in Cambodia and is the gateway to Angkor, a medieval city built in the 9th-13th century rulers of the Khmer Empire. The name of the city itself literally means "defeat of Siam – Thailand", as a reminder of the ancient victorious battle. Siem Reap is a city that grew up and lives off tourism. Here you will find luxury hotels, guesthouses, hostels for backpackers, in the bustling city center there are many restaurants and bars, where entertainment pulsates until the morning hours. The nightlife takes place mainly around Pub Street. Those who don't want to just sit back and drink all night, can spend a dollar on shopping at the nearby Angkor Night Market, where souvenirs and other traditional and less traditional goods are available. The Angkor Wat temple complex and other temples in the archeological park are visited by more than two million tourists a year, and I recommend setting aside more than a day to explore them.
Paksé is the amazing capital of Champasak province in southern Laos, the second most populous city in the country. And for me a very pleasant surprise on my way. Many people come here to visit places such as Bolaven Plateau, Si Phan Don Islands, Wat Phou Salao, Talat Dao Heuang and more. Other reasons to visit Paksé include beautiful colorful markets, street stalls with lots of goodies and fresh local Laotian food. On a scooter you can go on trips to the surroundings and explore the sights, nature and wonderful and cordial inhabitants. I spent a few days here and I definitely want to come back here.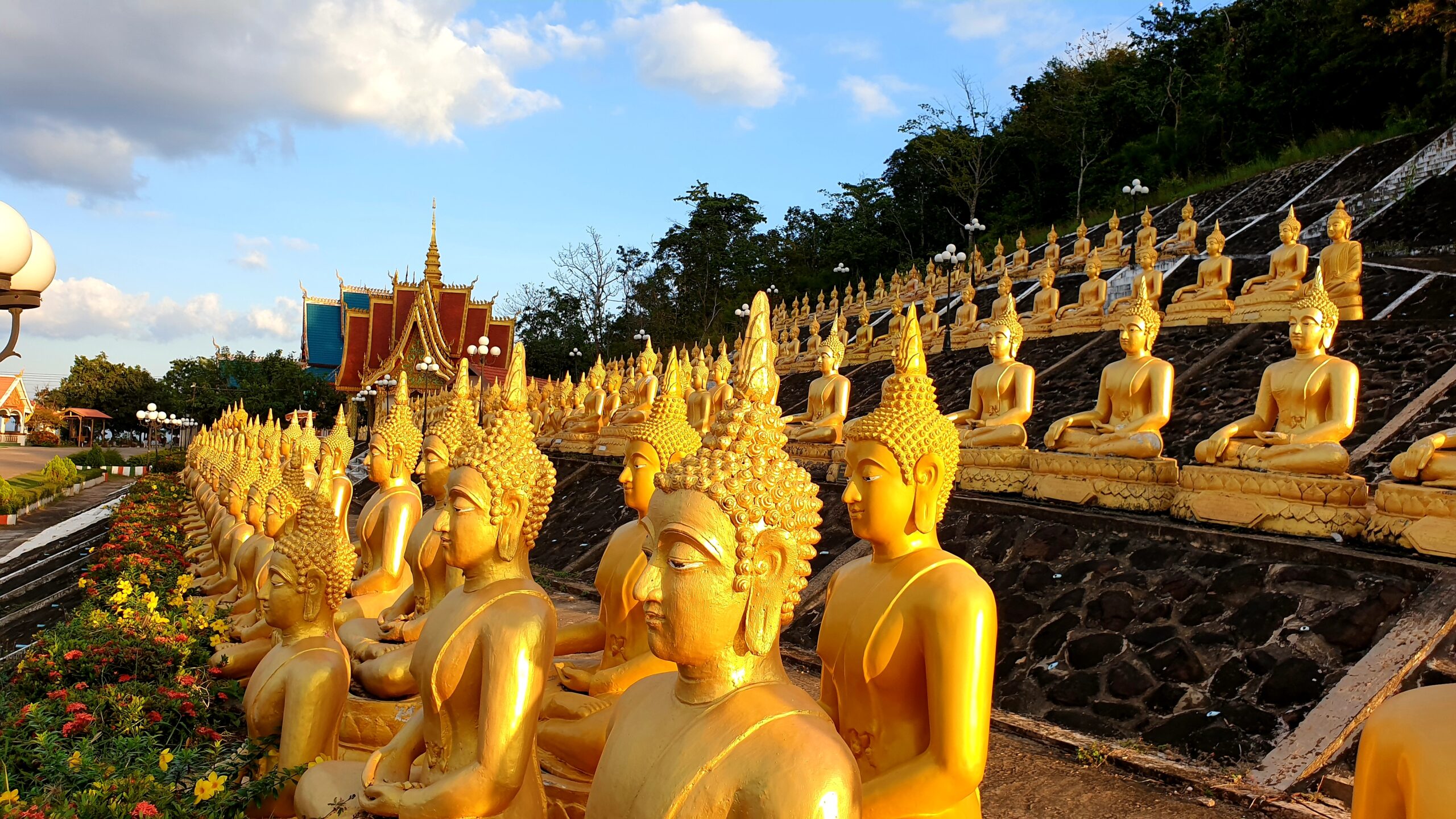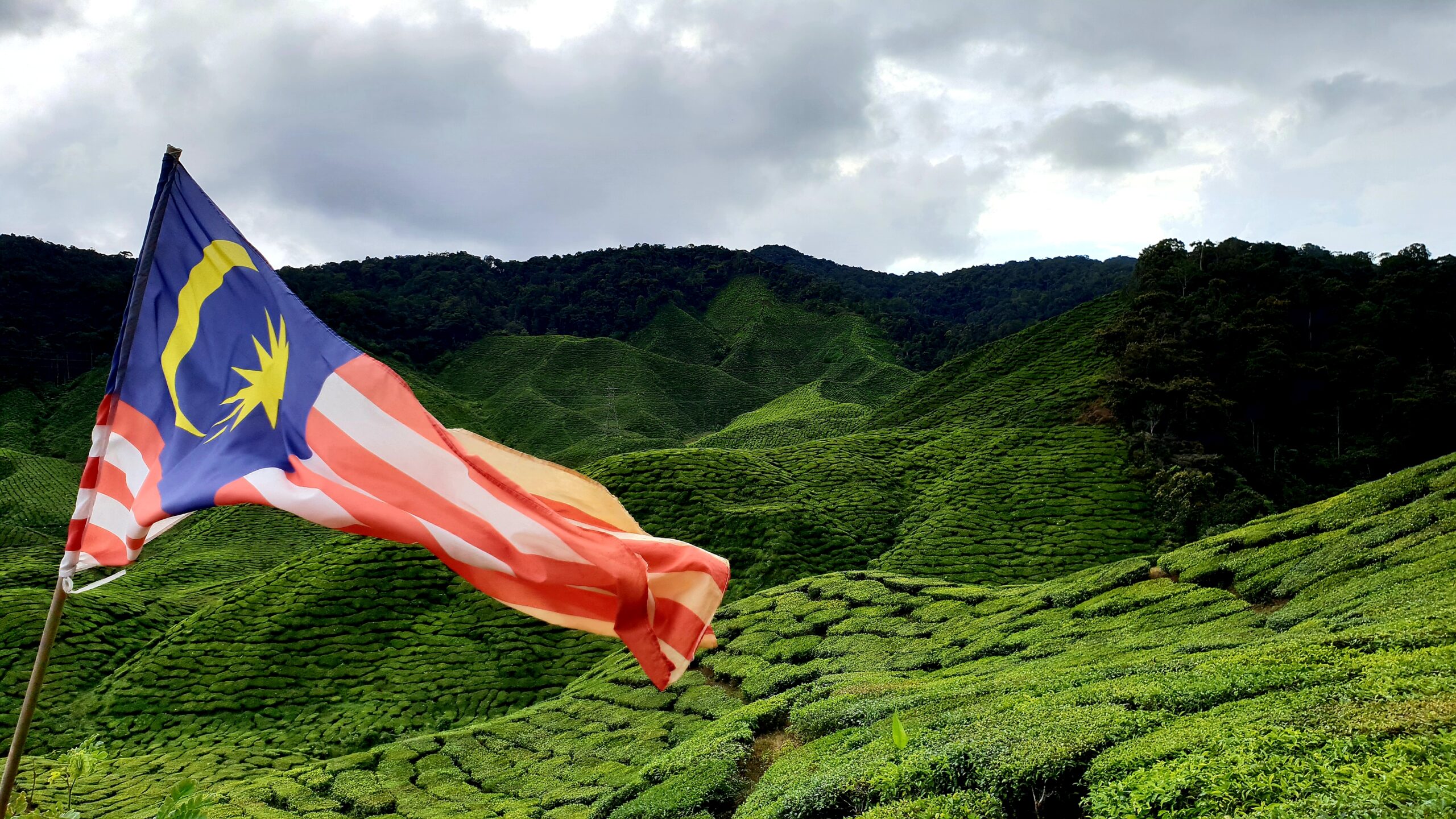 Cameron Highlands - Malaysia
The Cameron Highlands offers a pleasant climate, mossy forests and fragrant tea plantations. The main attraction is undoubtedly tea plantations, of which there are several. Some also include tea factories that you can explore. Another popular attraction is the Mossy Forest, where you can admire the tangle of creepers, trees and plants, all covered by a moss carpet. Cameron Highlands also features a variety of butterflies, cacti, roses and strawberries farms that you can collect yourself. On Fridays and Saturdays in Brinchang, there is a night market where you can taste local food and fruit, or buy souvenirs. It should be borne in mind that in Cameron Highlands the weather is quite different from the rest of Malaysia and fog and rain are quite common here.
Singapore is a city-state with about six million inhabitants. You will find a very high standard of living, almost perfect cleanliness, but also strict rules. In order to maintain the cleanliness and order that is typical of Singapore, people must comply with many prohibitions that Europeans may find really absurd. But the tourists will come into their own here. They can admire natural beauties, monuments and cultural unique things. I would like to mention Sentosa Island with lots of fun and entertainment, a large oceanarium, Singapore Flyer Ferris Wheel, China Town, Little India, Arab Street, Orchard Road, Marina Bay and Vertical Gardens By The Bay, or a beautiful botanical garden. Singapore, however, is one of the most expensive places in the world, so it is necessary to count on it.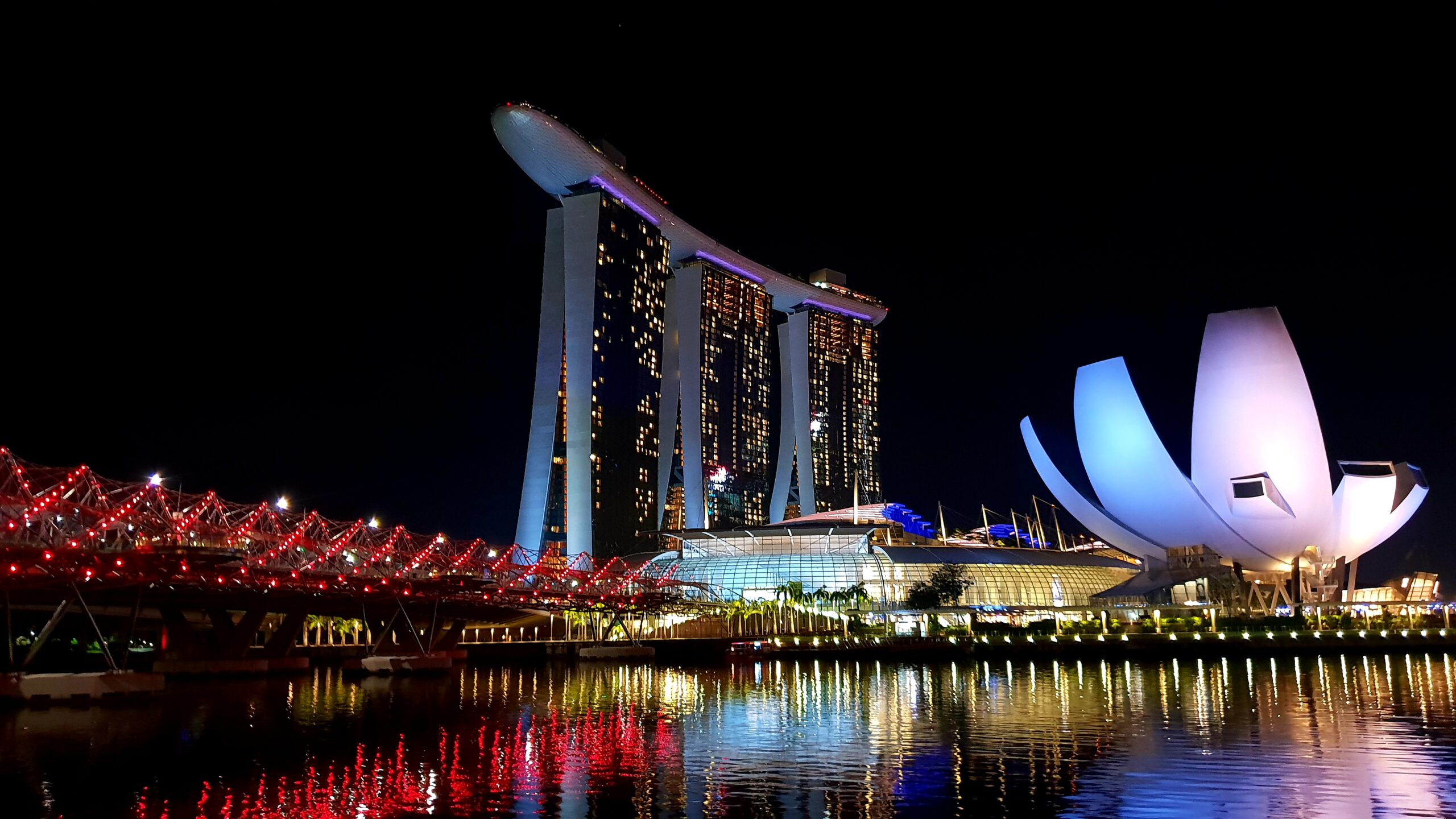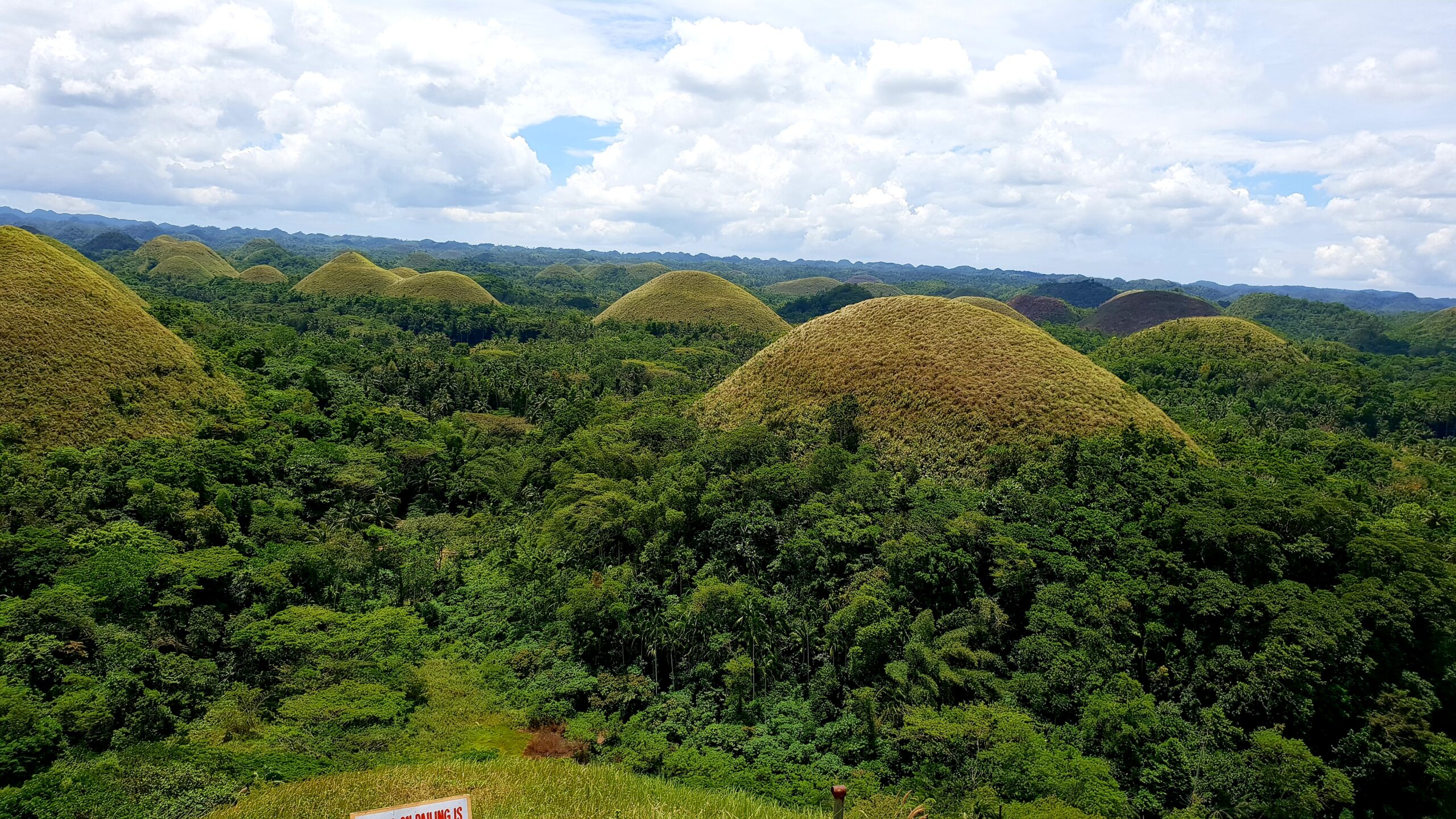 Chocolate Hills, Bohol - Philippines
Chocolate hills in Bohol province (Bohol island) in the Philippines. It is actually about 1 500 hills on an area of ​​more than 50 square kilometers. They are overgrown with green grass, which may turn brown during the dry season, hence ten names. Chocolate Hills is a famous tourist attraction. There are several local legends about how the hills were formed and giants all appear. For tourists, two of the hills were transformed into a lookout. The capital is in Carmen, about 55 km from the regional capital Tagbilaran. The next peak is Sagbayan Peak in Sagbayan, 18 km from the Chocolate Hills complex in Carmen.
Osmeña Peak, Cebu - Philippines
Osmeña Peak (1013 m) is the highest point of the island of Cebu. It is the most famous and beautiful viewpoint on this island. Osmeña Peak is an hour and a half to two hours drive from the village of Moalboal. The actual output takes only 20 to 30 minutes. It's a really easy hike. Once you get to the top, you will be surrounded by perfect scenery. It can be assumed that you will not be alone in this famous place. It is good to choose times when most tourists are just going to the summit or have already descended from it. Osmeña Peak is definitely worth a visit.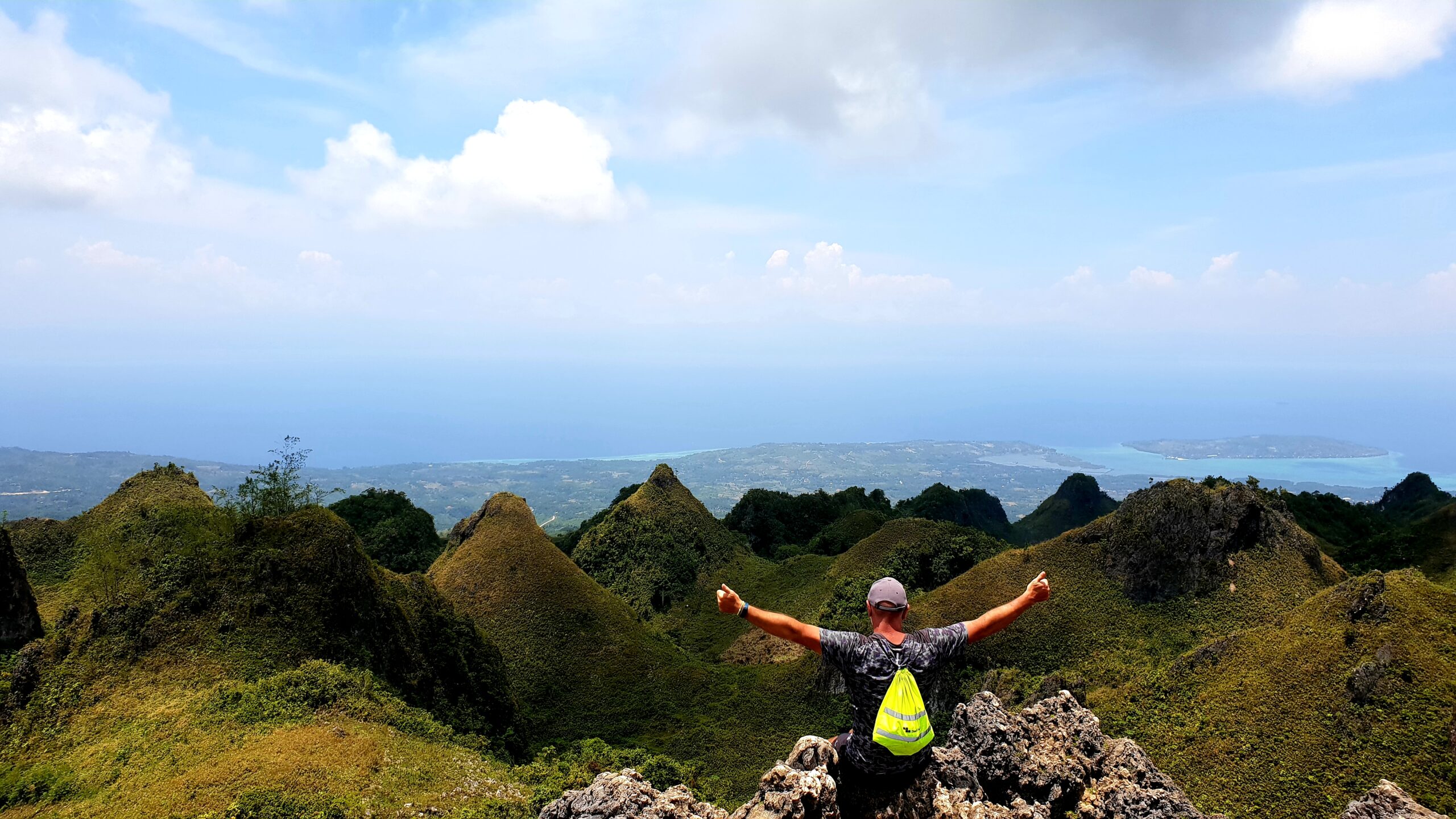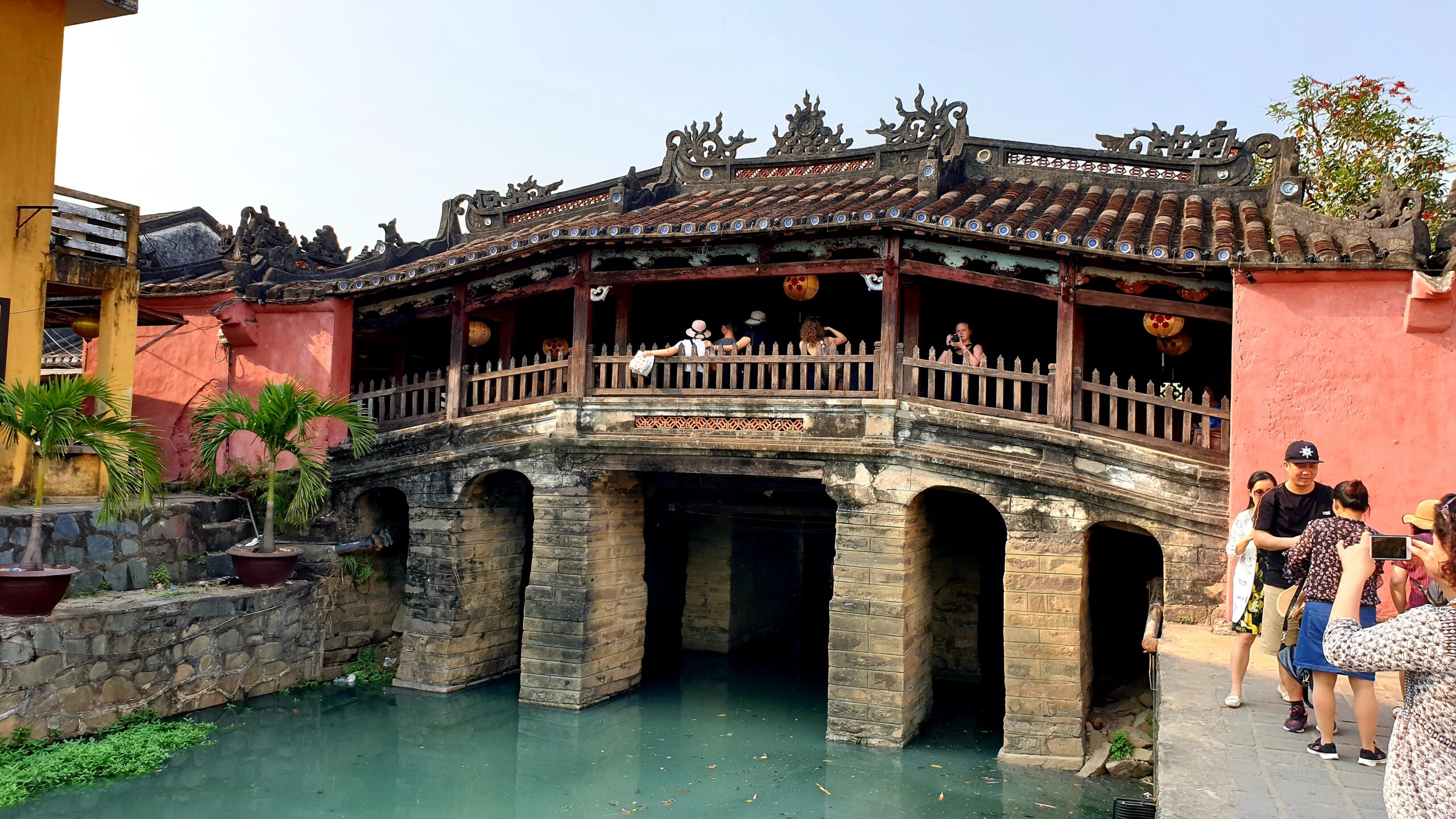 Hoi An is, in my opinion, the best Vietnamese city. It has an unforgettable atmosphere and evening walks through the picturesque streets, the waterfront or the market will not get tired even after a few days. Hoi An is also known as a tailor's city, and in countless tailor shops, you can have tailored high-quality and cheap suits, shirts, coats, etc. in two or three days. From here you can also head to the Ba Na Hills, the Marble Mountains, My Son and other famous places. Cycling around or the nearby and great beach. Hoi An is a UNESCO World Heritage Site. It is a place that you must see and want to return to.
Bà Nà Hills, Golden Bridge - Vietnam
When visiting Vietnam and Da Nang or Hoi An, be sure to visit the Bà Nà Hills with the Sun World theme park and the popular "Golden Bridge". The longest gondola lift in the world will take you up, you can walk through a French village, a flower garden, a wax museum, go down an adrenaline bobsleigh track or enjoy many other attractions. You can ward off hunger at one of the many restaurants. I just recommend choosing a reasonable time to visit, given the amount of tourists and locals who come here.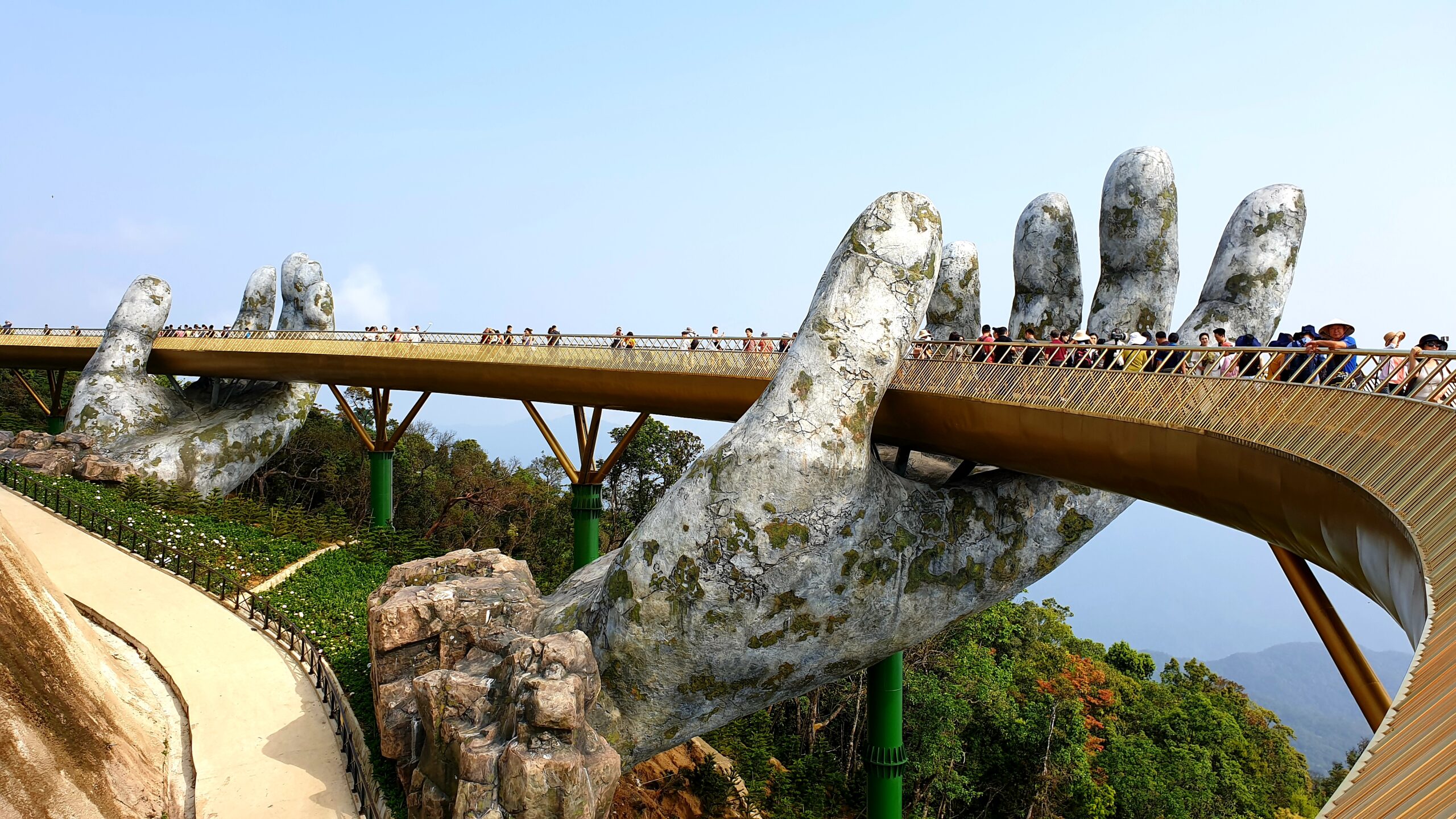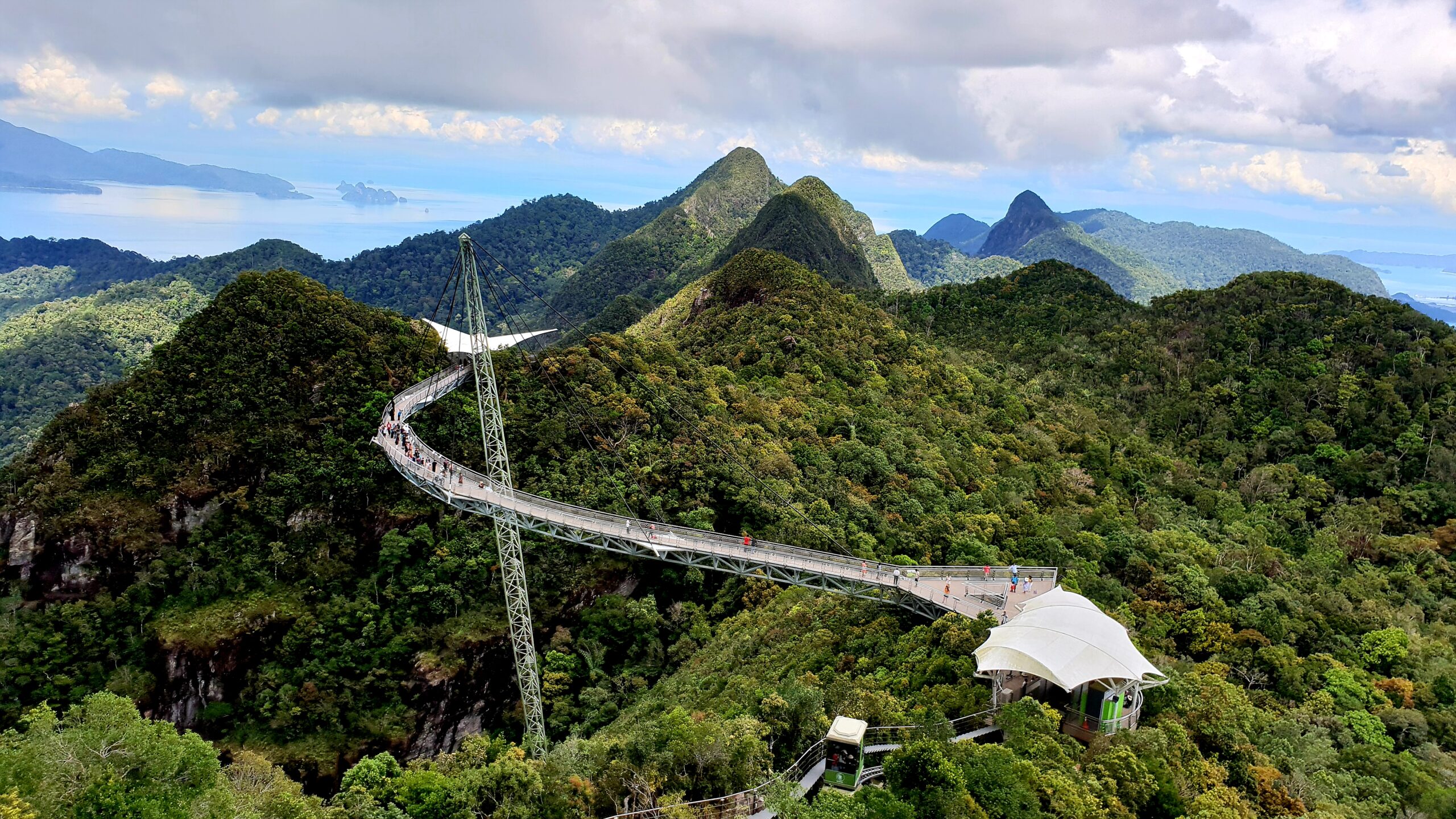 Langkawi Island lies between Malaysia and Thailand in the Andaman Sea. Here you will find beautiful nature, a mix of four cultures with everything it takes, cheap accommodation and food, but also definitely less tourists than in Thai destinations. There are a number of small beaches on Langkawi where you will often be alone or with just a few people. And because the island is not big, in a single day you can handle five or six, one nicer than the other. You can take the cable car to the breathtaking Sky Bridge, bathe in the raging waterfalls, or scramble up one of the hills overlooking the island and surrounding islands.
City Vang Vieng, located in the province of Vientiane, about 4 hours drive from the capital Laos, is a great stopover on the way to Luang Prabang. Situated on the Nam Song River, it is also able to provide tourists with a program for several days. You can sail the river on boats, enjoy tubbing, or just swim in numerous lagoons. Many hiking trails in mountainous terrain attract to visit caves, waterfalls and viewpoints. On foot, by bike, scooter or buggy. In combination with cordial and kind natives – the perfect place. I really didn't want to get out of here.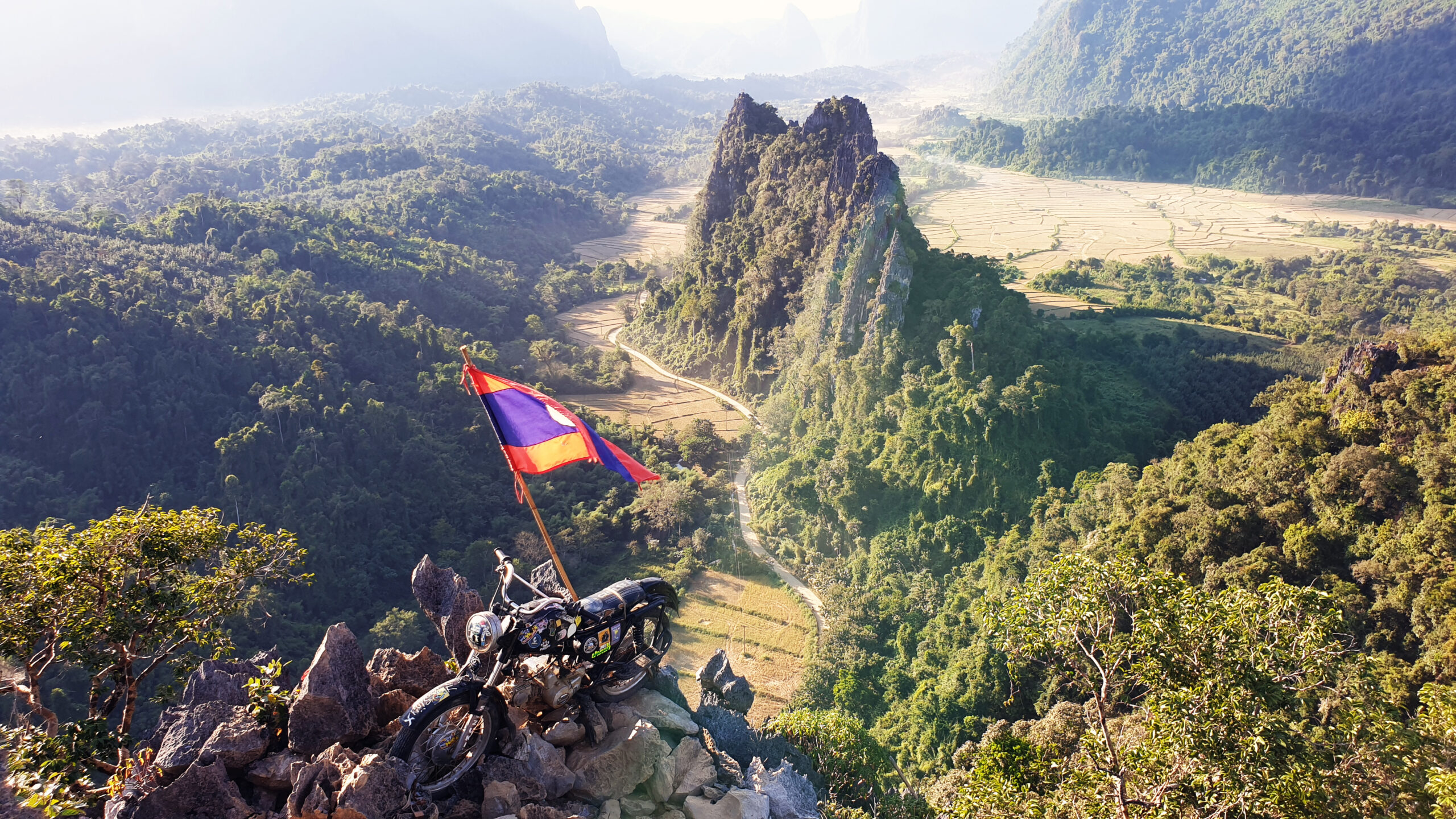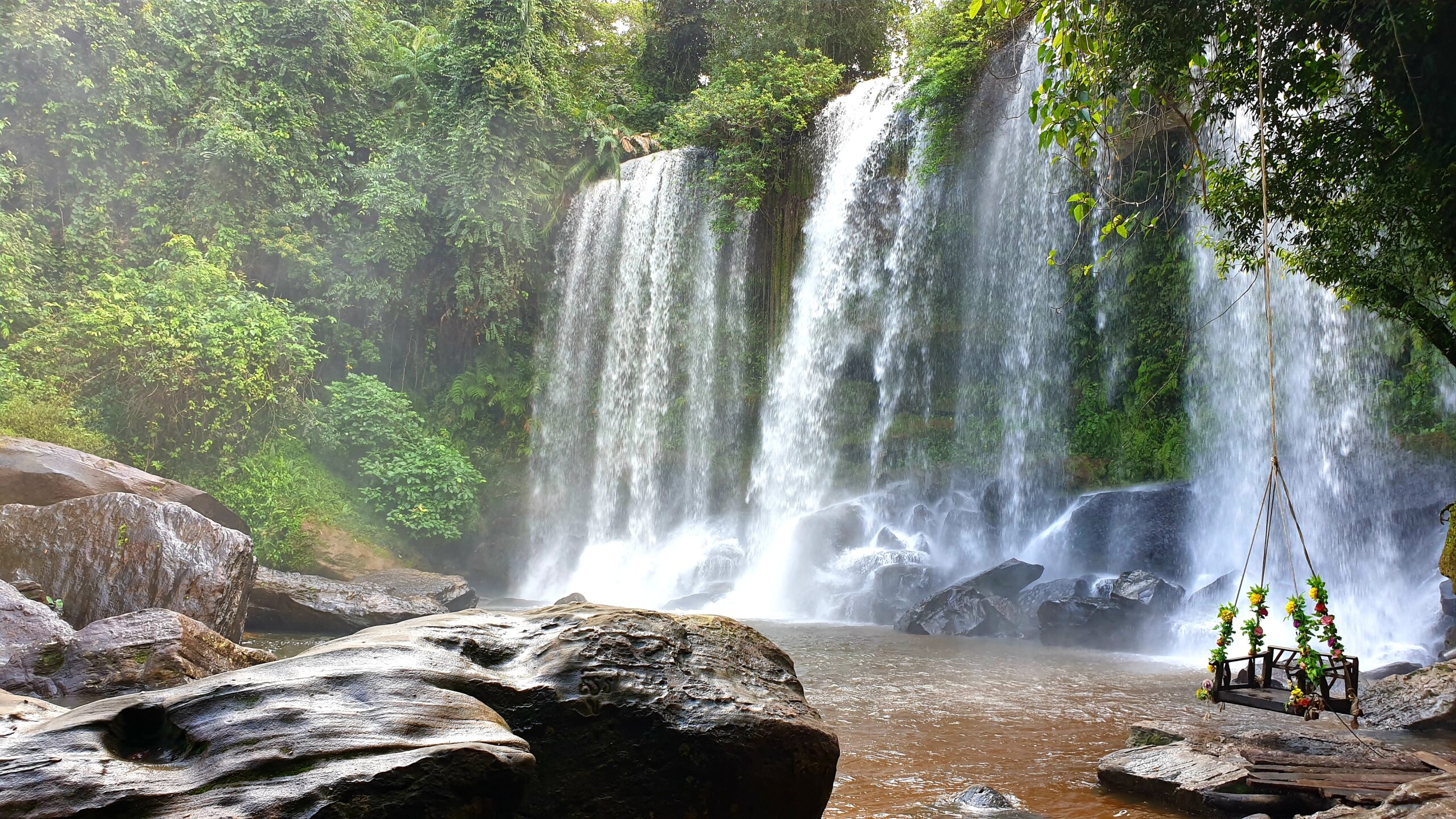 Phnom Kulen National Park or Kulen Mountain can be found about 50 km north of Siem Reap. You can easily drive there on a rented scooter. It is an exceptionally picturesque place in otherwise flat Cambodia. You will find an amazing waterfall, a temple with a reclining Buddha, and if you scramble an almost impassable way to the top, you will be rewarded with beautiful scenery and views.
Kuang Si Waterfall - Laos
Kuang Si Waterfalls can be found about 30 kilometers south of Luang Prabang. These waterfalls are a popular destination for tourists and locals. Water falls on several levels and flows into turquoise blue lakes, where you can even swim. You can spend a few hours here, but it's best to arrive in the morning before the crowds arrive. The trail leads along the side of the waterfall and leads you to its top. There is also a bear station. You will definitely take lots of photos and videos.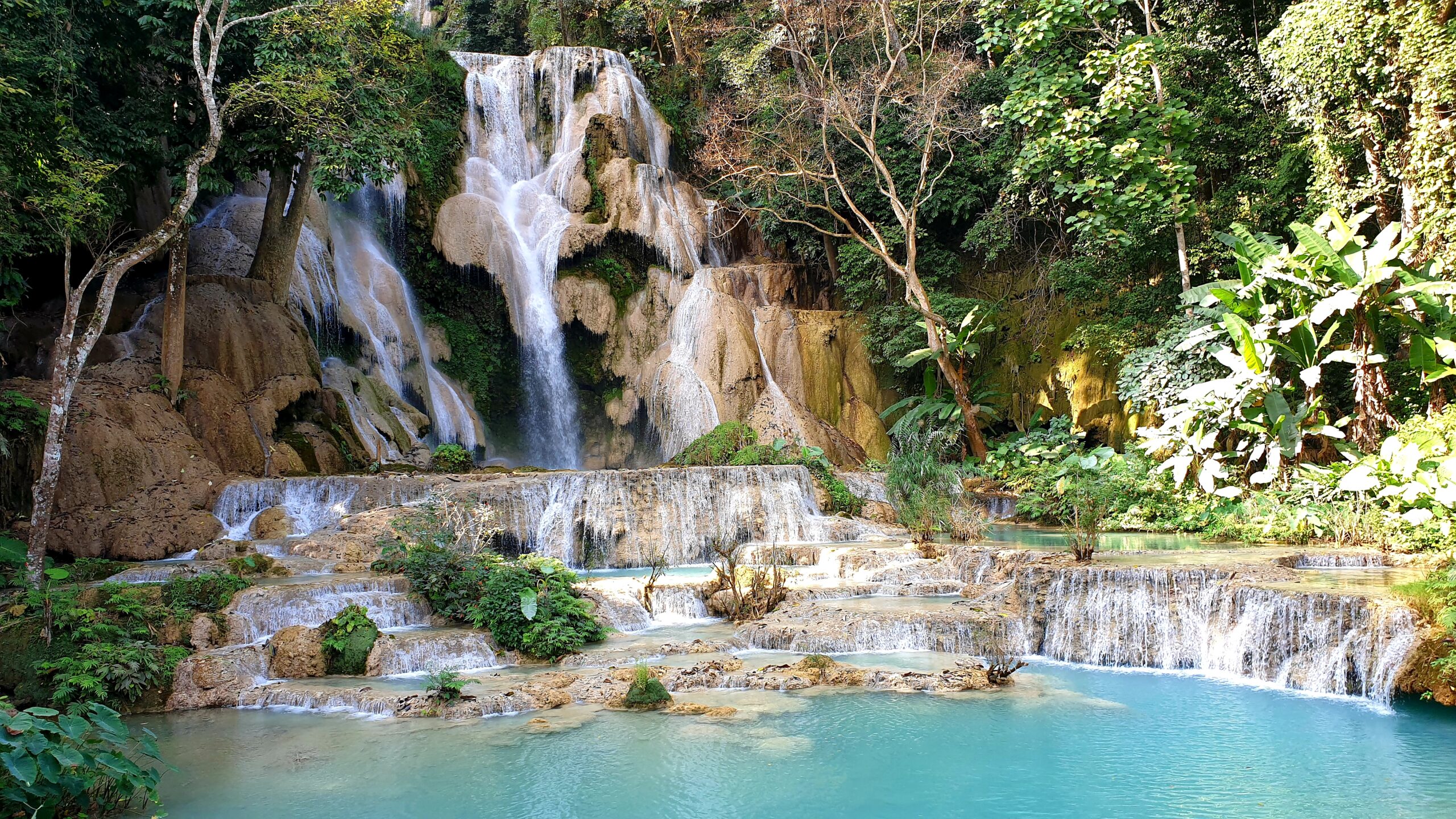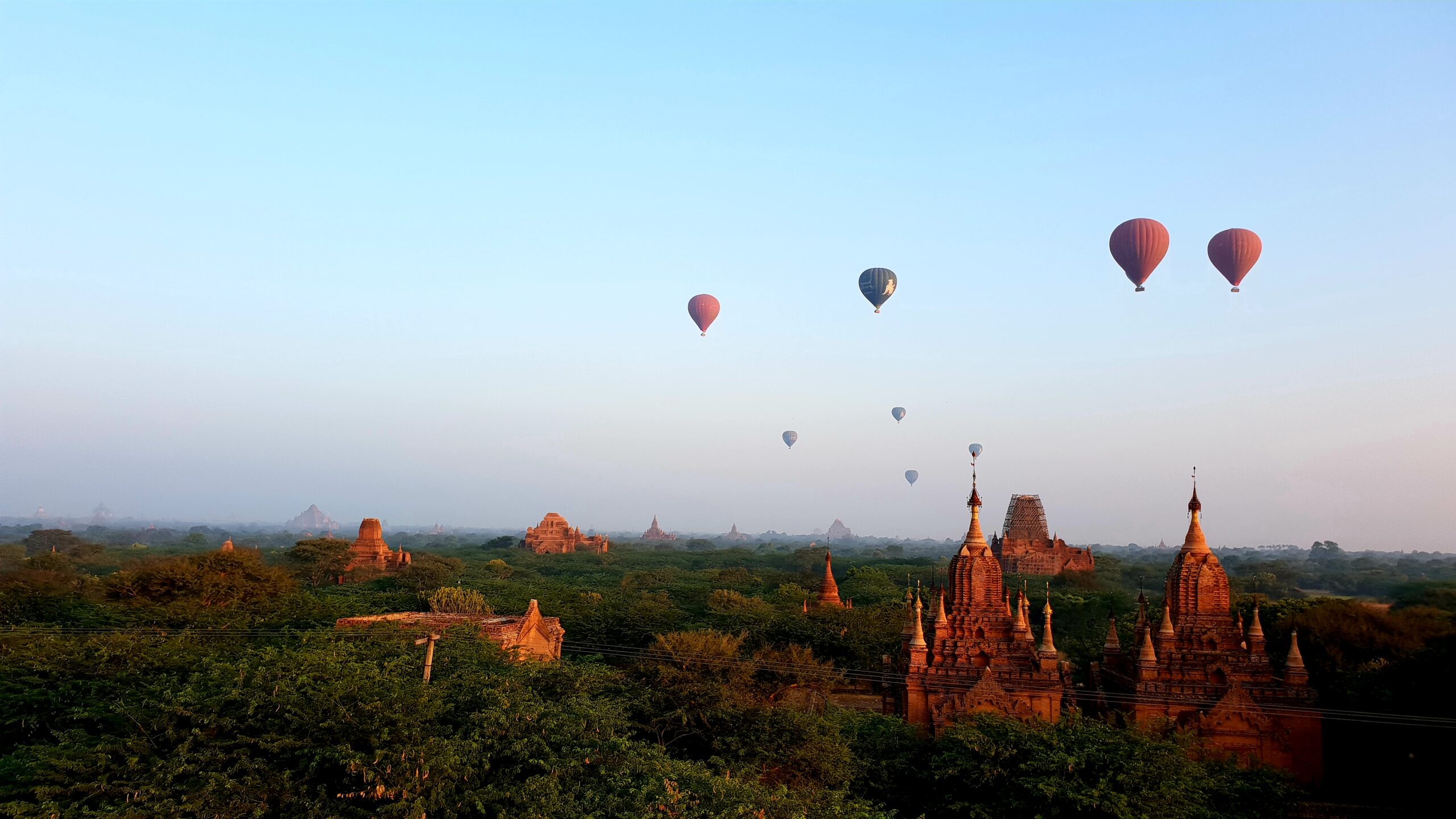 The ancient city of Bagan, formerly called Pagan, is one of the most unforgettable places I've ever been and I definitely want to go back there. This city with the remains of nearly 4000 temples is part of the UNESCO World Heritage Site and also the largest archaeological site in the world. You can ride it on a bike or electric scooter for days and hours and discover new and new places and corners worth seeing. Adding cordial and nice people and the low prices, you will understand why more and more tourists are coming here.
If you head to Barcelona, ​​you should not forget to visit Montserrat Monastery, 40 km away. It is almost 100 years old and can be found in the mountain park of the same name northwest of the largest Catalan city. The highest peak of the Montserrat mountains is called Sant Jeroni and is located at an altitude of 1236 meters. You can go up by cable car, train or walk up. Amazing views await you, you can explore the monastery or museum with archaeological and art collections. The road itself is not difficult at all, it can be managed by ordinary tourists. But for a few hours, make a reservation.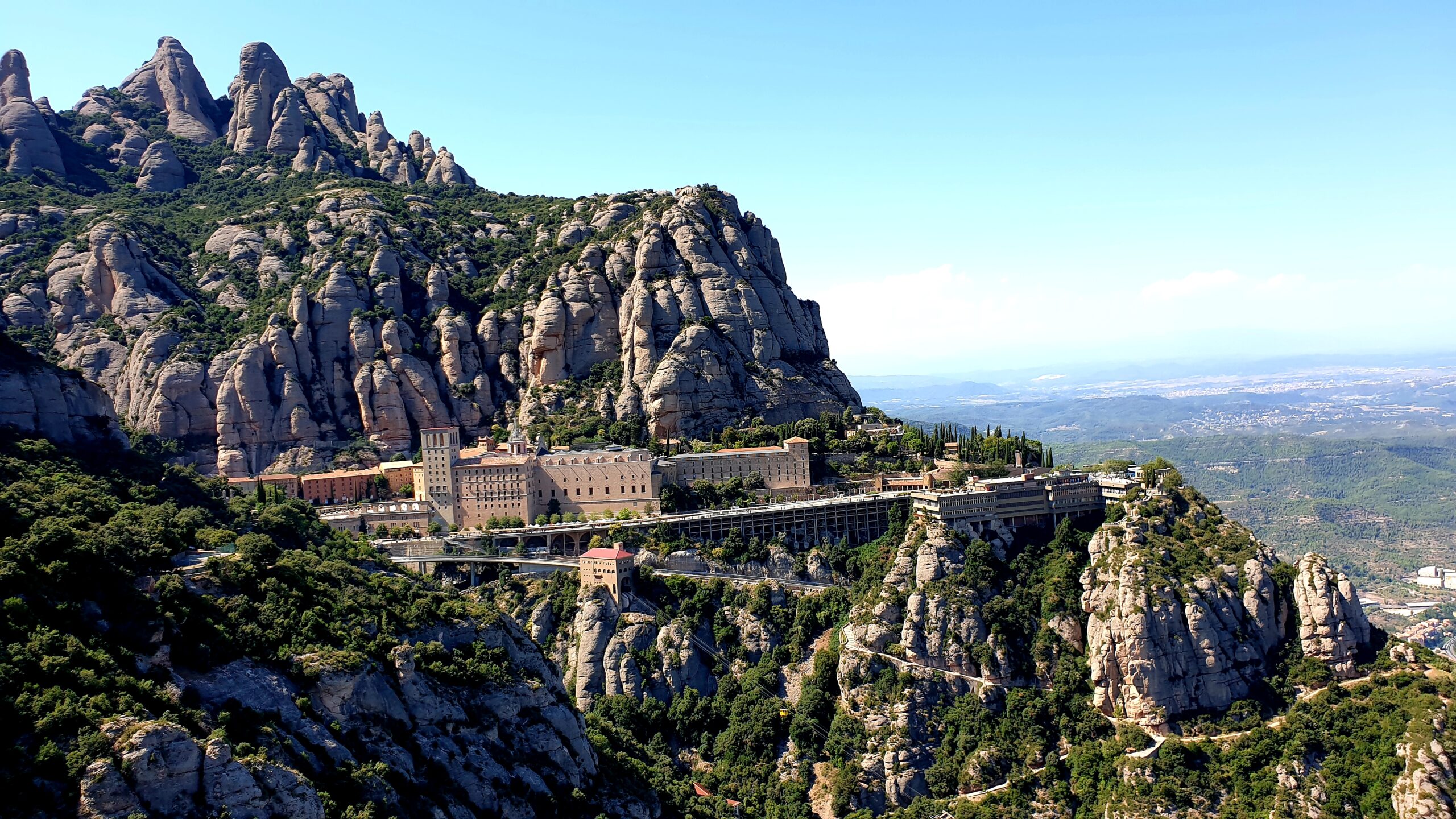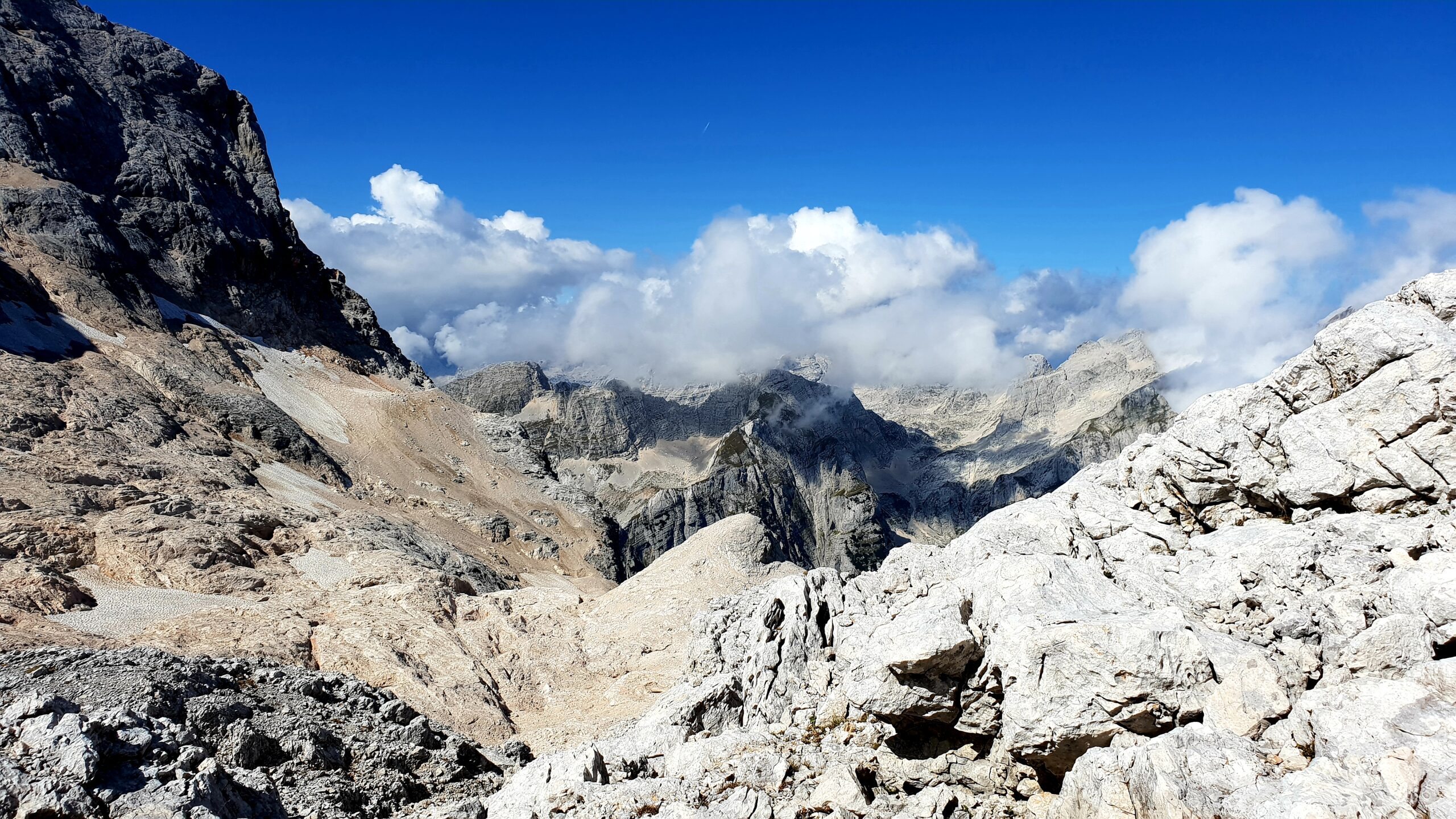 Triglav (2,864 meters above sea level) is the highest mountain in Slovenia and the Julian Alps and is located in the Triglav National Park. Several routes of varying difficulty lead to the summit. One of the most common leads from the cottage Aljažev dom along the so-called Tomiškova way to the cottage Triglavski dom in Kredarica, then to Little Triglav and the very top of Triglav. The last part of the outlet is secured by steel ropes. Due to the large elevation and length is the usual two-day ascent, more experienced individuals can make it in one day. Above, if the weather is good, there are amazing views of the peaks of the surrounding mountains and a sky-blue sky. It is definitely an unforgettable experience. This is a very busy peak, as the Slovenes are of the opinion that each of them should stand at Triglav at least once in a lifetime.
Fansipan – Vietnamese Phan Xi Păng, with a height of 3143 meters above sea level, is not only the highest mountain in Vietnam, but also the whole Indochina. That is why it is also called the "roof of Indochina". It is located in the Hoang Lien Son Mountains in northwest Vietnam, about 9 kilometers from the town of Sa Pa in Lao Cai Province, from which the mountain is also set off. On Fansipan there are frequent changes of weather, the vistas from the top very often obstructed by heavy fog. The ideal time to climb is from January to April, when the weather is best. During the summer months it rains a lot, on the contrary the snow is unique even in winter months. A new cableway was built to the top and count on many tourists. The trip is usually planned for at least two days, I chose a one-day version. Count on a long route and several hundred steps on the very top, where you will also find a temple. But sore feet are worth it.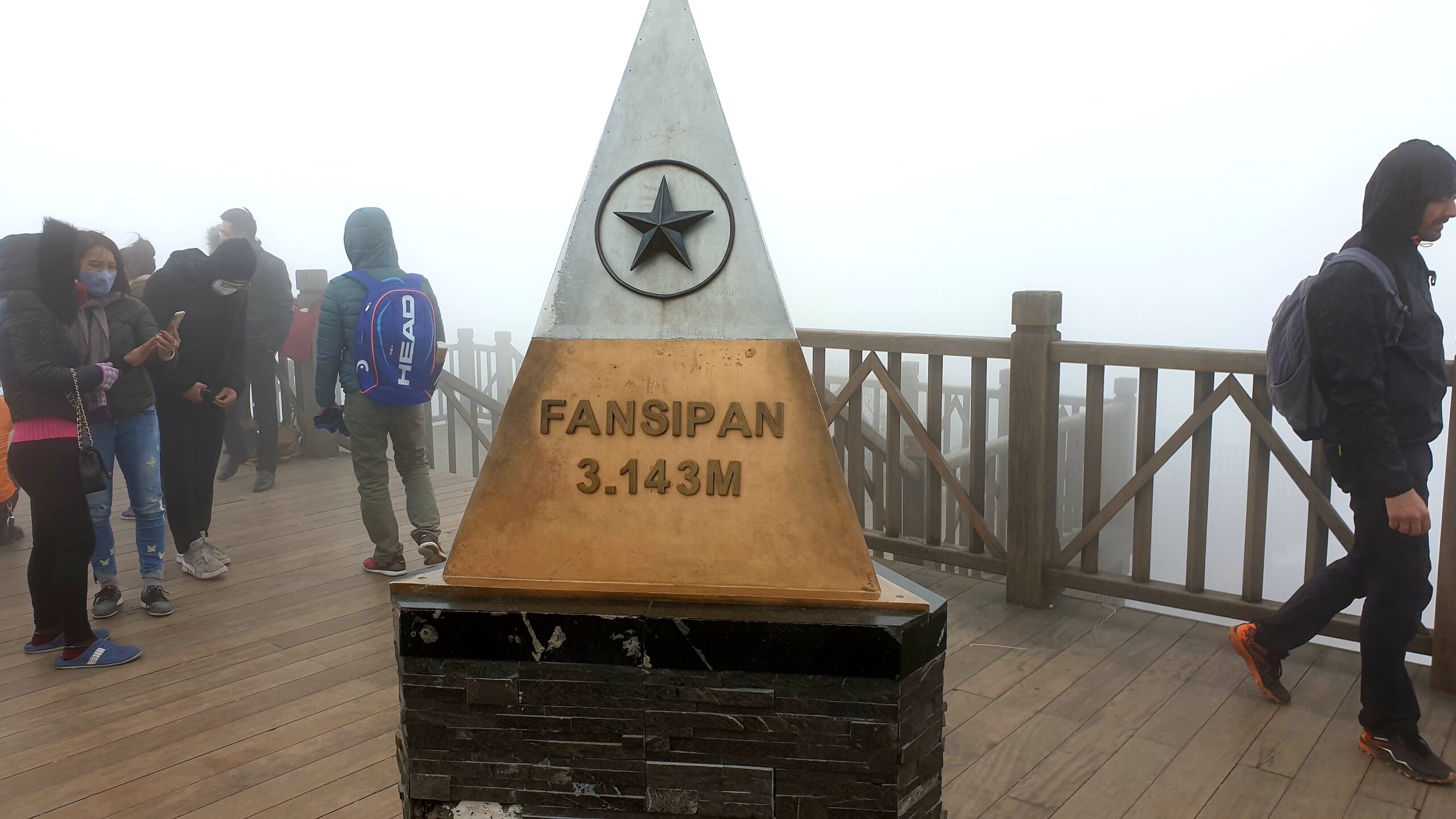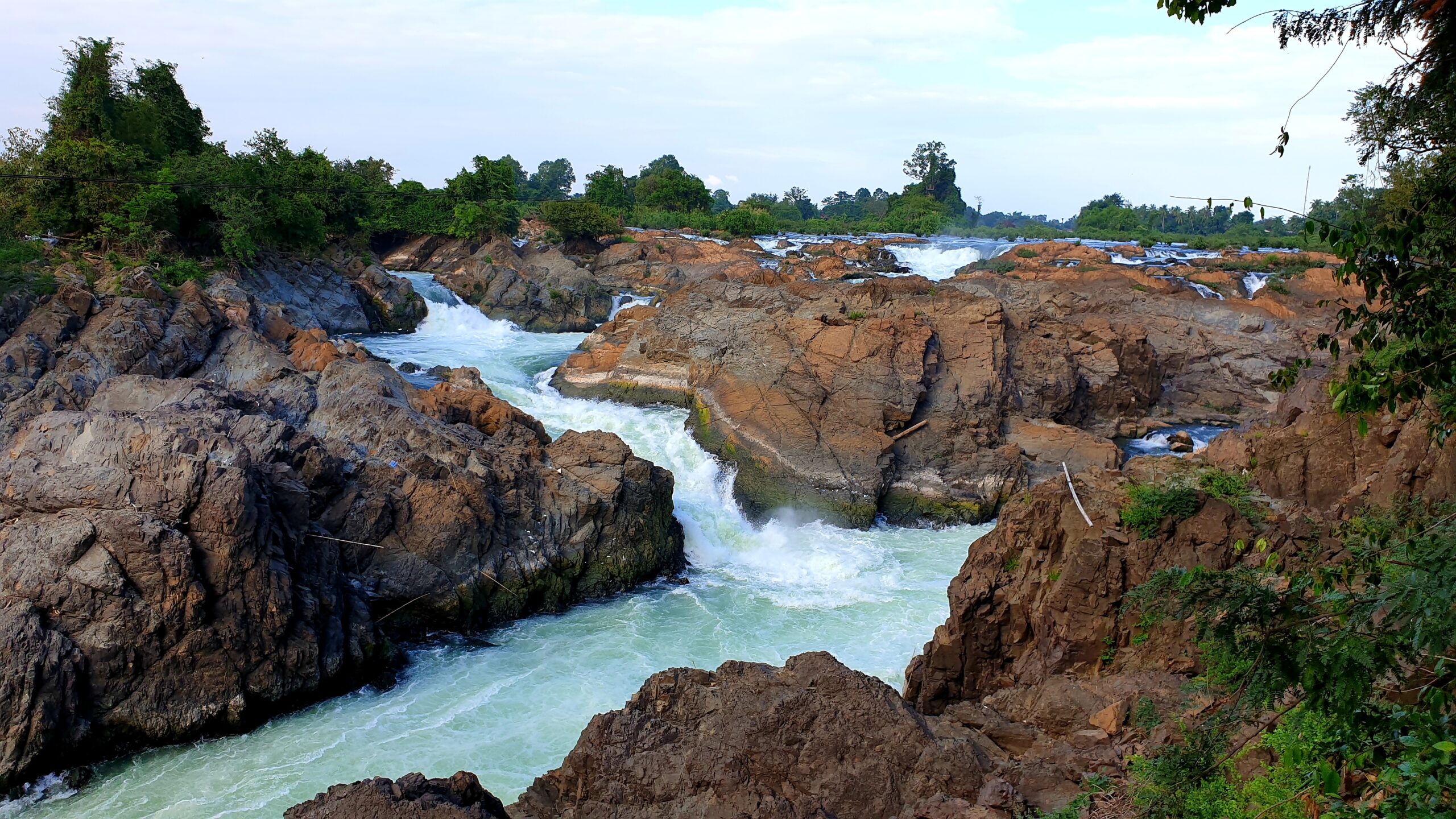 4 000 Islands - Don Det - Laos
Although Laos is a landlocked country, you will find a breathtaking place on Mekong, which is called 4000 islands. There are indeed a lot of islands and islets on the river, most of which are uninhabited, and the inhabited are ruled by peace and quiet. One of the most visited is Don Det. If you manage to get to the island without any problems (ferrymen are not always helpful), you will love it. Total peace of mind, no cars and motorcycles just a few. You can discover this place on a rented bike or on foot. And the place is beautiful. Be sure to visit Khone Phapheng Falls and Li Phi (Somphamit) Falls. The largest and breathtaking waterfalls in the country and perhaps all over Mekong.
Traveling to Valenca in the summer is definitely worthwhile. This beautiful city was founded during Roman colonization in 138 BC. It is the third largest city in Spain, located on the river Turia, less than five kilometers west of the Mediterranean Sea. However, in the second half of the twentieth century, the course of the river was relocated south of the city and in the former riverbed, over which bridges still lead, is today over the 9 km long Jardí del Túria park, which is one of the largest city parks in Europe. The old town area will fascinate you with its many historic buildings and monuments. However, the south-eastern part of Valencia is definitely worth a visit, where there is a complex of buildings of contemporary architecture "City of Arts and Sciences" by the local architect S. Calatrava. Set aside enough time to explore it and visit the great Oceanarium.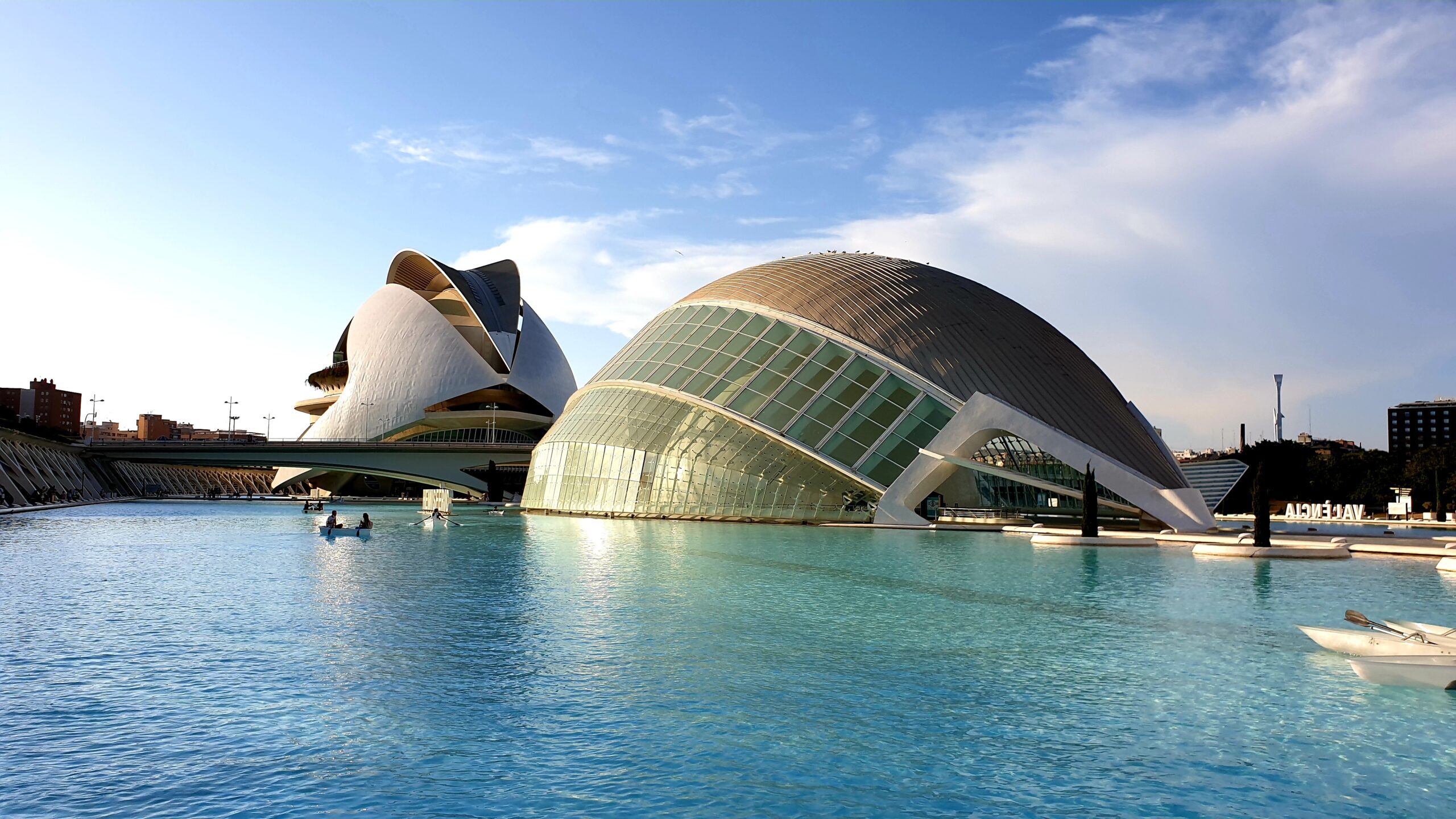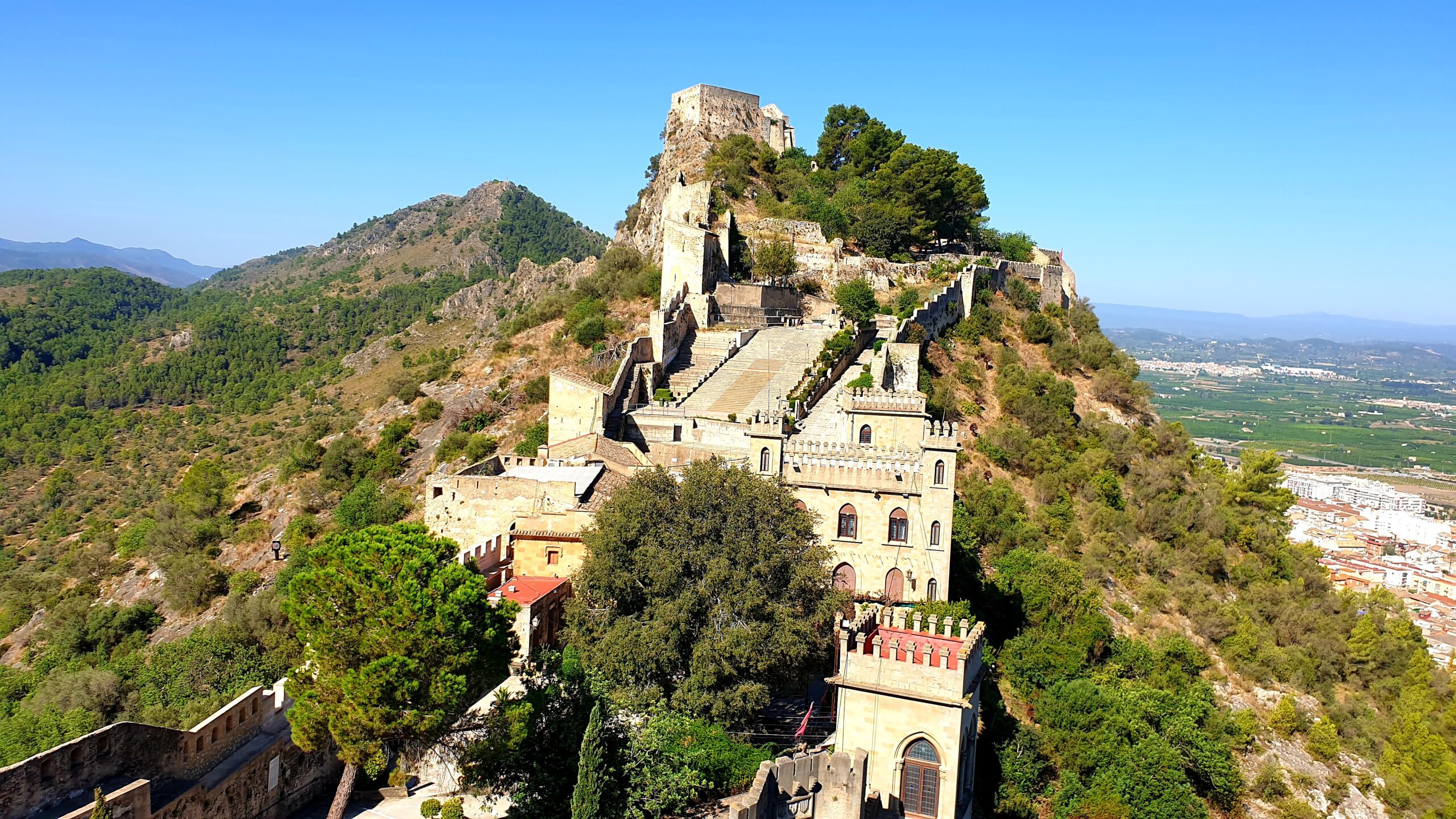 Xàtiva is a town in eastern Spain, near Valencia. During the Islamic era of Al-Andalus, the Arabs brought paper-making technology to Xàtiva. In the 12th century, Xàtiva was known for its schools, education and educational circles. In addition to the historical part of the city and monuments, the main tourist destination is Xátiva Castle. It is located on a hill directly above the city and offers great views of the surrounding area. The castle was built in a strategic position – on the ancient Via Augusta road leading from Rome through the Pyrenees and along the Mediterranean coast to Cartagena and Cádiz . In my opinion, a trip to Xàtiva is one of the best around the whole of Valencia.
I have been to Barcelona several times and I am always happy to return there. This city has a special atmosphere and can always enchant. It is the capital of Catalonia and also the capital of the province of Barcelona. This city lies on the Mediterranean coast in eastern Spain and is the second largest city in Spain after Madrid. You will never be bored in Barcelona. This city offers beautiful sights and modern architecture, great restaurants, entertainment and countless interesting places that are really worth a visit.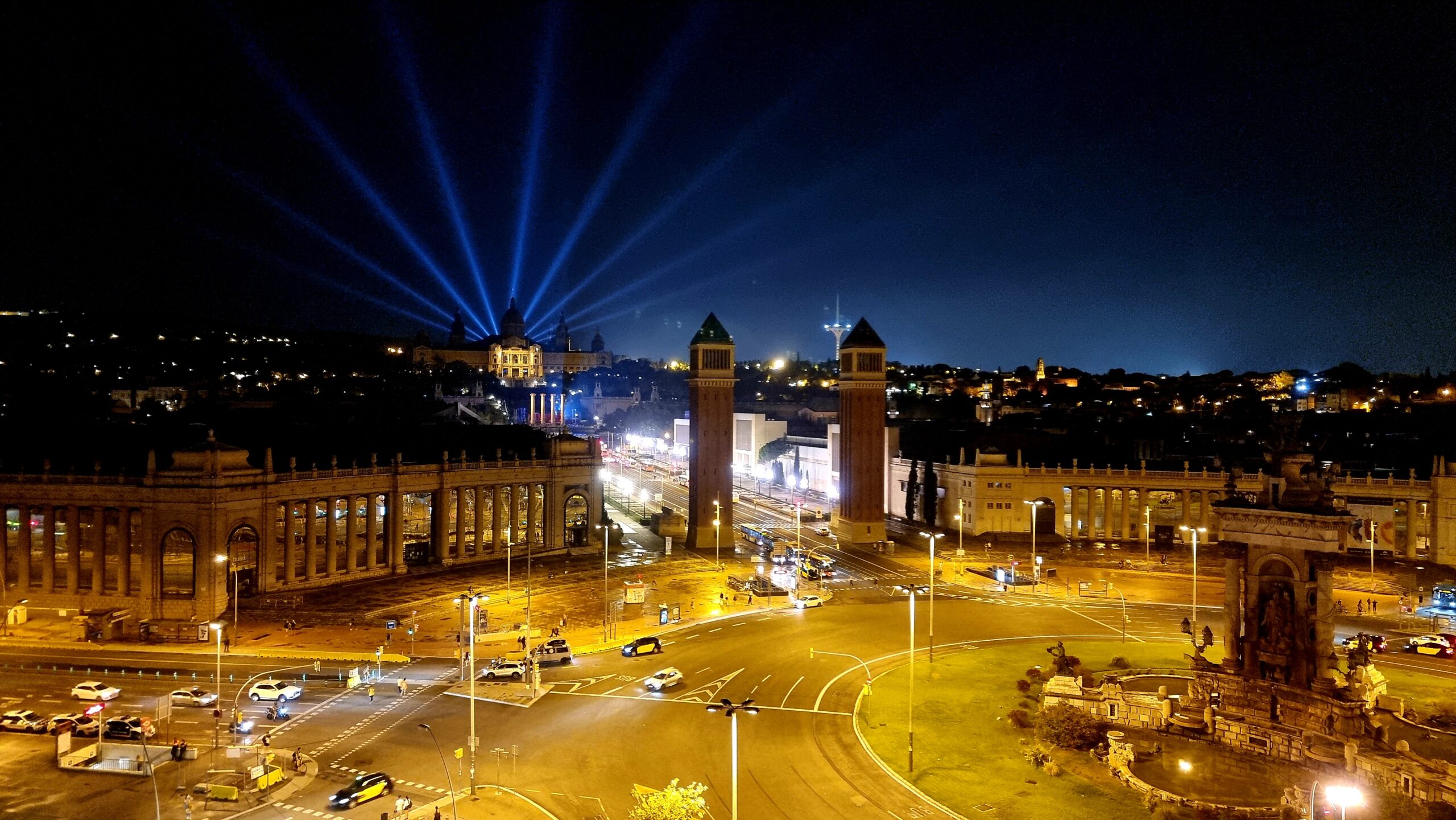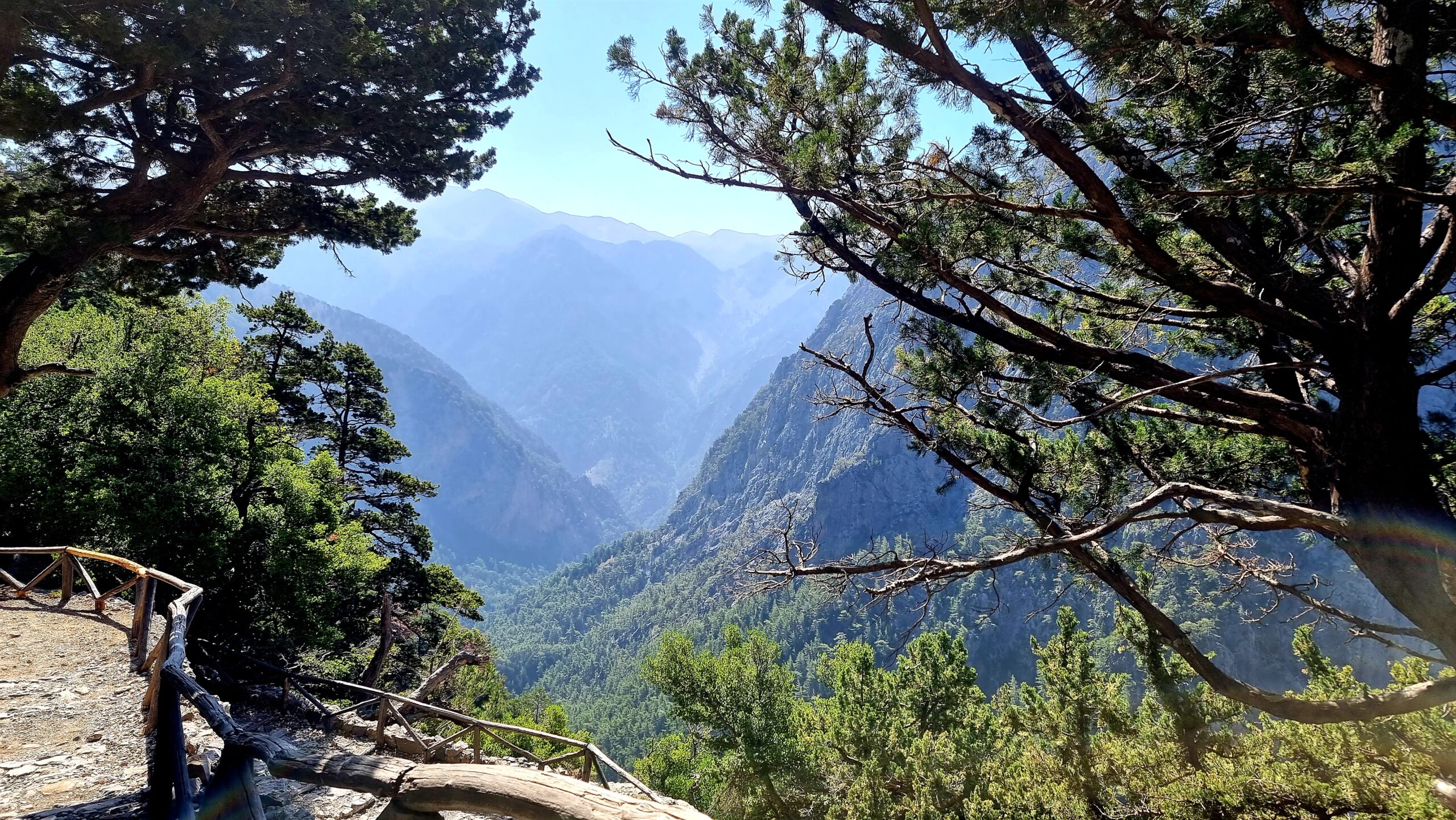 Samaria Gorge National Park - Grece (Crete)
Samaria was originally a small mountain village, today it is the name of a national park and one of the most beautiful canyons. Walking through it is a unique and wonderful experience. The journey through the canyon begins at an altitude of 1250 meters near the village of Xyloskalo and ends 16 kilometers further on the sea coast in the village of Agia Roumeli. Take good shoes on the trip. The terrain is rocky and rugged. Numerous bridges or wooden footbridges are waiting for you, you will have to jump over rocks somewhere. There are plenty of springs everywhere and the water in them is clean and drinkable, so there is no shortage of drinking. I recommend leaving as soon as possible in the morning, the noon and afternoon sun is quite strong in places without shade.
Sagunto is a port city located about 30 kilometers north of Valencia – the capital of the province. The city has about 65,000 inhabitants. Sagunto is known for its well-preserved monuments built here in ancient times by the Iberians, Greeks and Romans. In addition to the historic center, which is located below the hill, on which lies the ancient and medieval fortifications, urban development is concentrated mainly around the local port. The remains of the castle and fortifications on the hill above the town are especially worth a visit. They are of Roman and Moorish origin. Also, don't miss the Roman Theater – an amphitheater that was restored at the end of the twentieth century.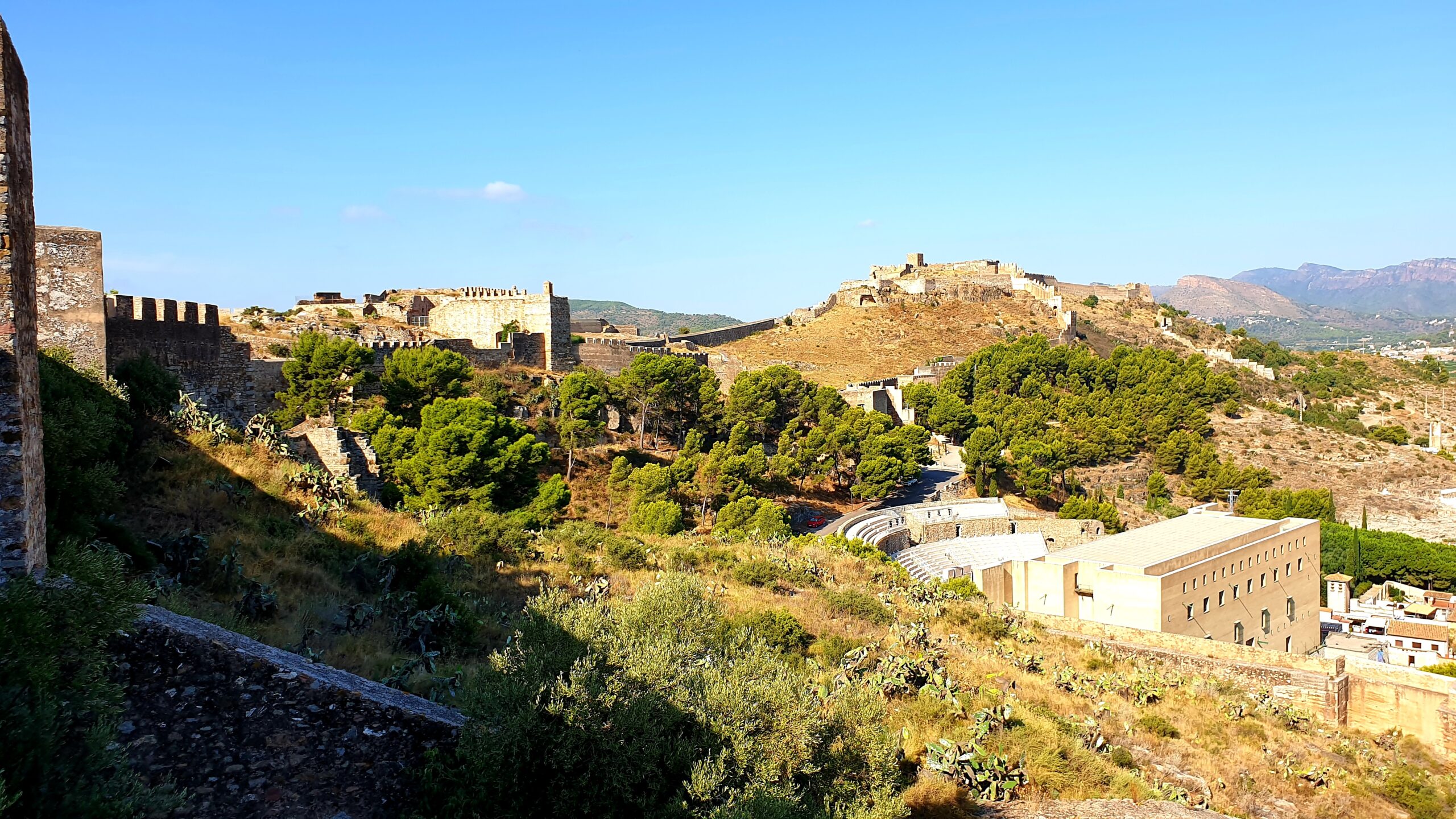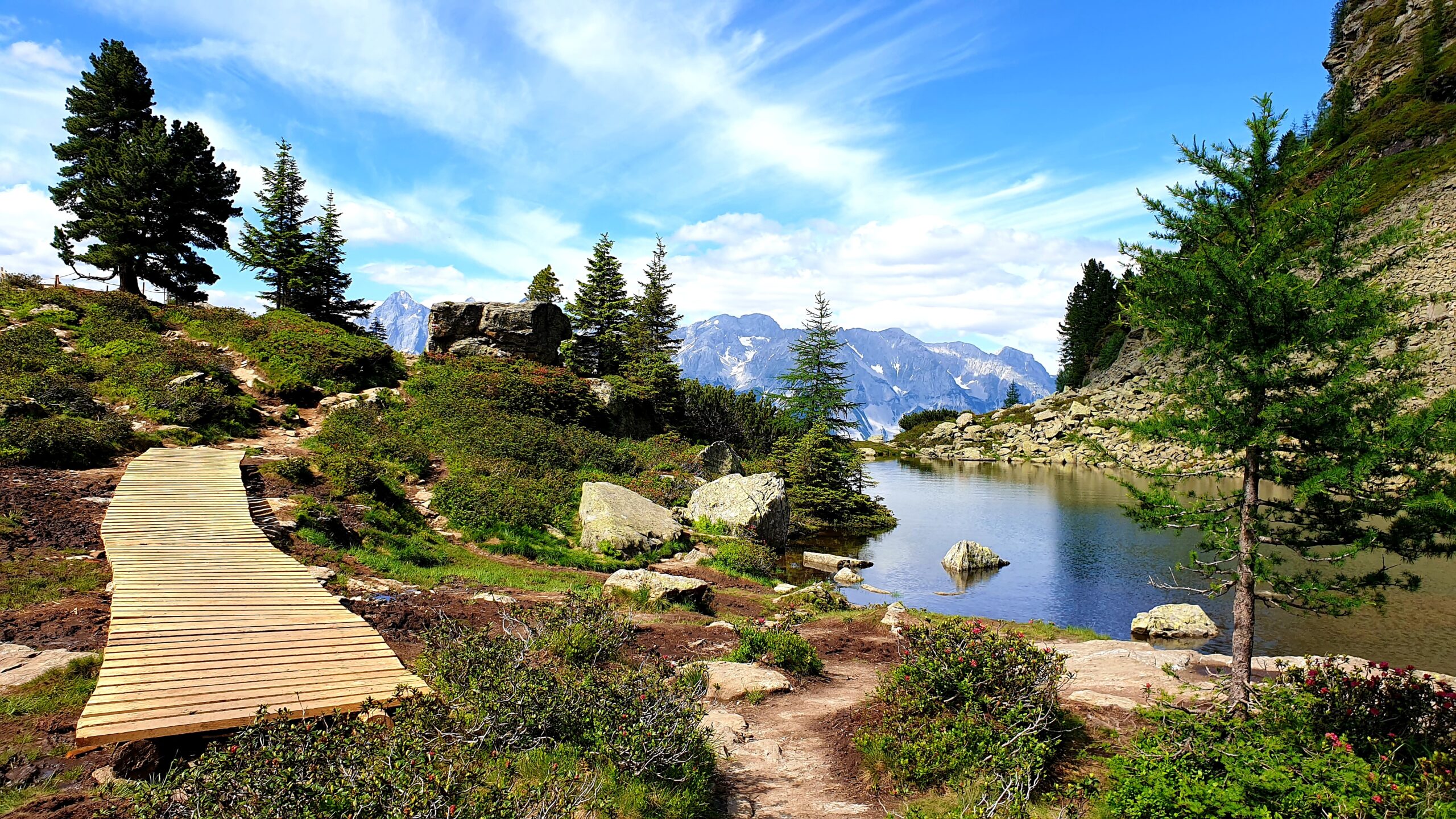 I especially like the mountains in summer, and Schladming is one of my favorite destinations. Over 1000 kilometers of marked hiking trails are divided into several difficulties. Between the mountain ridges hides around 300 mountain lakes, a hundred waterfalls, dozens of huts and mountain huts and breathtaking lookout points. Rafting, canoeing, paragliding, wellness, and many other activities are also an integral part of the region. The Schladming-Dachstein Sommercard offers discounts on cable cars, leisure and entertainment centers, public transport, accommodation, cultural sights and golf and tennis courts, and can save you a lot of money.